In view of the changes in U.S. immigration law that are now coming in daily, we are committing to update this blog regularly with news. If you have any questions about a specific situation, please reach out to one of our attorneys, but do check here or on our Facebook page frequently for changes that may affect you or your employees.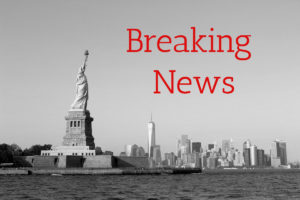 As you have undoubtedly heard, on Saturday the President issued an Executive Order which limits travel to the United States by any foreign national "from" one of seven countries (Iran, Iraq, Libya, Somalia, Sudan, Syria, and Yemen) for at least 90 days and possibly longer. A copy of the order is available here. "From" has been construed to mean individuals seeking entry to the United States who are permanent residents, new immigrants, nonimmigrants, and refugees born in or citizens of any of the designated countries.
The same day, the US District Court for the Eastern District of New York issued a temporary stay of removal of foreign nationals from the seven countries who sought admission to the United States. A copy of the court's order can be found here.
After an initial statement that they would enforce the Executive Order despite the court's decision, the Department of Homeland Security backtracked slightly on Sunday night, stating that admission of permanent residents is in the national interest, paving the way to allow admission of permanent residents with ties to one of the seven countries, but not going so far as to say permanent residents are definitely not subject to the order. You can read the most recent statement here.
The situation has been changing rapidly, and we will post here as soon as we have additional credible information. Again, please contact us directly if you have questions pertaining to a specific situation.