Travel Ban Update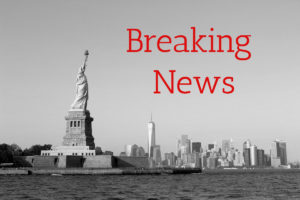 In the past few days, the administration has issued clarification on the scope of the travel ban implemented Saturday which affects seven primarily Muslim countries. DHS indicated that dual nationals are not subject to the ban, as long as they present the passport of the country which is not on the list of seven. For example, a dual national of Iran and the United Kingdom who presents a UK passport would be admitted to the US.  You can read the transcript of the press conference here.
In addition, the White House counsel's office indicated today that U.S. permanent residents who are nationals of one of the seven countries are also not subject to the ban.
Travel Ban Rumors
Yesterday a rumor began circulating which claimed the White House was considering adding several additional countries to the travel ban it implemented on Saturday. Today, the American Immigration Lawyers Association announced:
In response to rumors of plans to expand the travel ban to other countries, DOS informed  AILA that there is no addendum, annex, or amendment now being worked on to expand visa revocations or the travel ban to countries other than those currently implicated in the Executive Order entitled, "Protecting the Nation From Foreign Terrorist Entry into the United States." This includes Colombia and Venezuela which have been widely rumored to be under consideration. DOS confirmed that there is no information that supports such a rumor.
Executive Order on H-1Bs
There is a draft executive order which has been leaked to several media outlets which discusses several nonimmigrant visa classifications, including B-1, E-2, F-1, J-1, H-1B, and L-1B. At this time, the executive order has not been signed, and we do not know exactly what provisions will be included in the final order. If and when the order is finalized, we will post information here.